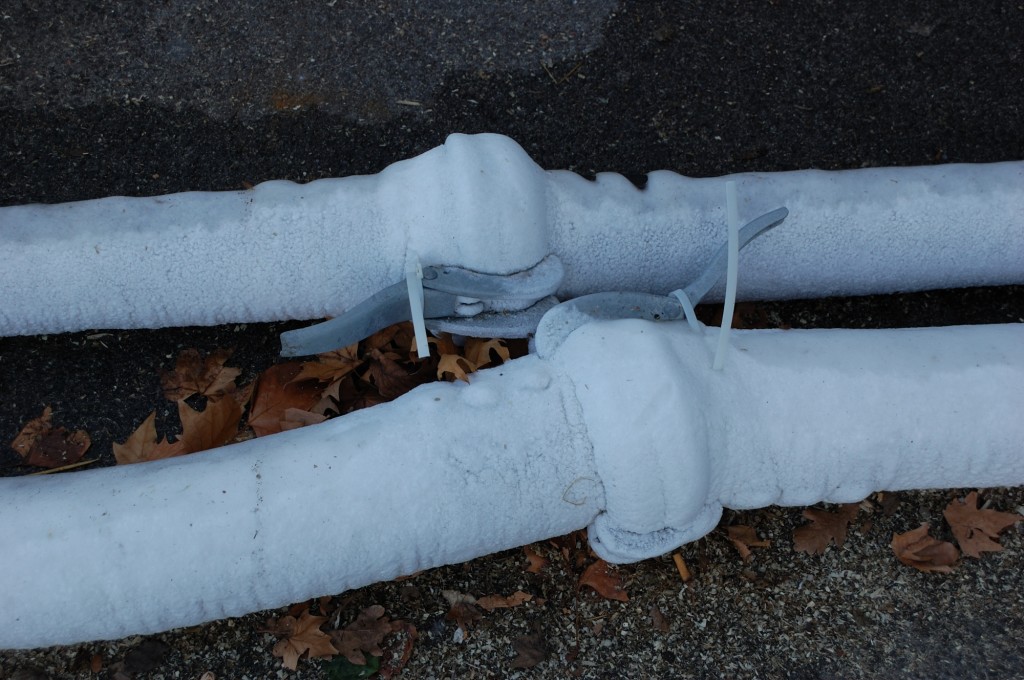 In Norwalk and throughout Connecticut, winter can hit your home or business hard. One of the biggest hazards of that cold weather, at least when it comes to your building's structure, is frozen water pipes. Frozen pipes can go from mildly inconvenient to a major problem fast—when water freezes inside your plumbing, it expands, which can damage pipes or even completely break them. When the ice thaws, you'll have some serious leaks on your hands. Luckily, Advanced Rooter Plumbing, LLC, is available to resolve your frozen pipes promptly and properly. We know how to thaw frozen pipes safely for best results. We can also fix burst water pipes after the fact. Make us your only choice for plumbing services in the local area. Call now!
We have 20 years of experience in the plumbing industry, and our team is fully licensed and insured. When it comes to thawing and fixing frozen water pipes, as with all of our other plumbing services, we put quality workmanship and customer service first. You can count on us for accurate and effective service, no matter how bad your frozen pipe situation.
We also take pride in our fast turnarounds. When it comes to thawing frozen pipes, time is of the essence. The longer you wait to call in professional plumbers, the greater the chance that your pipes will burst, leaving you with a serious—and expensive—problem to fix. Advanced Rooter Plumbing's experts will respond promptly to your phone call and come out to your property as soon as possible. We know how to thaw frozen pipes efficiently, using tactics that will get the job done fast without putting your plumbing at risk. We even offer emergency services 24/7, if you absolutely can't wait to deal with a frozen pipe.
Need to Fix a Burst Water Pipe?
If the worst has happened and you have a burst water pipe, Advanced Rooter Plumbing has you covered. Call us as soon as you realize there's a leak or other issue, and we'll send someone out to investigate the situation and carry out the necessary repairs. Our team is extensively trained in how to fix frozen pipes, and you can trust that we'll leave you with a plumbing system that is ready to work as hard as you need it to.
Don't let burst water pipes bring your home or business to a standstill. Call in the pros at Advanced Rooter Plumbing right now!