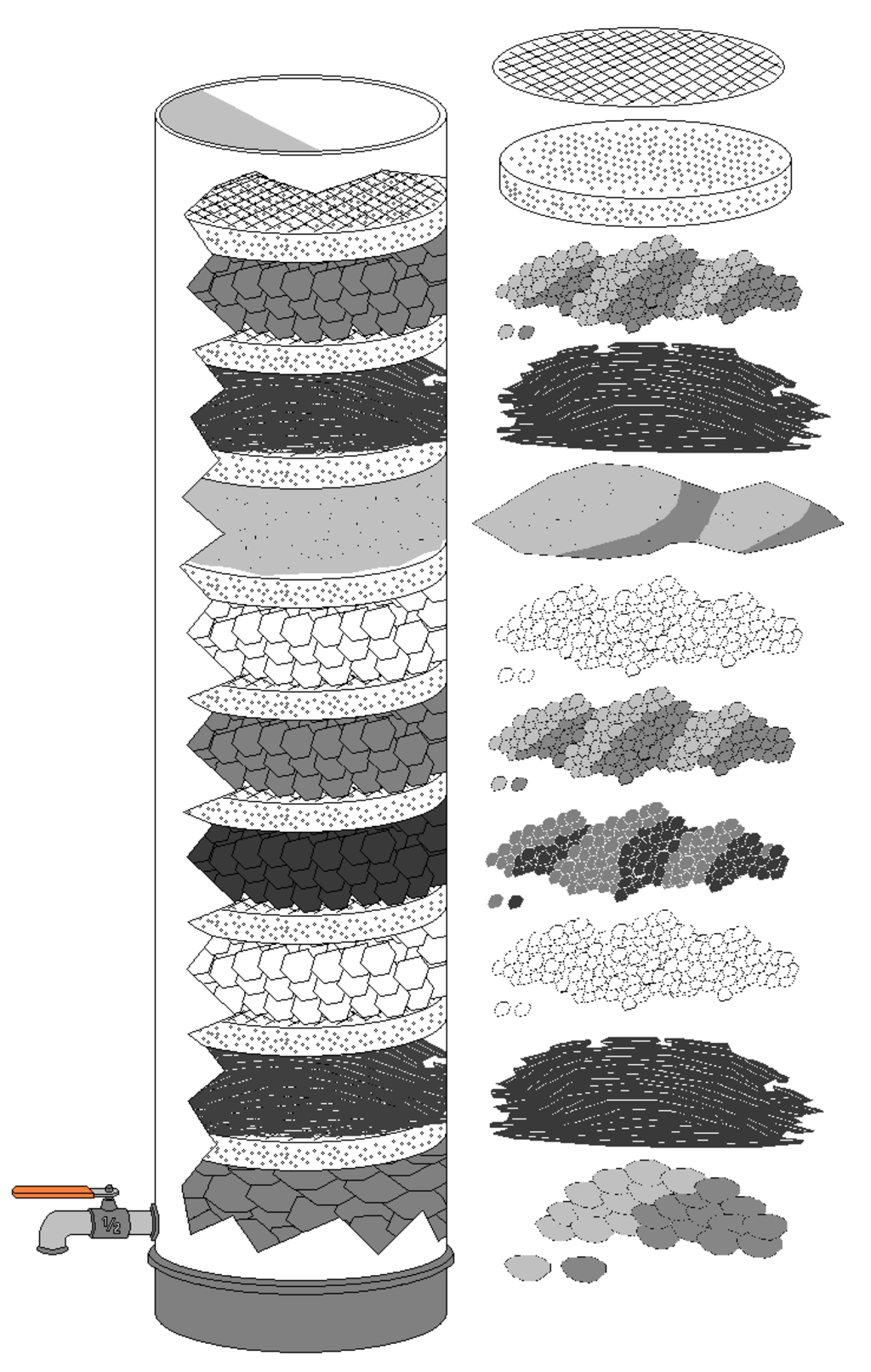 If the idea of having cleaner and healthier tap water appeals to you, consider installing a water filtration system in your home or business. Water filtration systems can be an effective and budget-friendly way to ensure that your drinking water is pure and safe. In Norwalk and the local area, you can count on Advanced Rooter Plumbing, LLC, for quality workmanship and exceptional customer service. We work with a wide array of commercial and home water filtration systems, offering repairs, replacements, and new installations. We'll work hard to make certain your business or house water filtration system gives you everything you need! Call or e-mail us today to learn more, and to schedule your appointment for the services you require.
Advanced Rooter Plumbing, LLC, is able to install and repair water filtration systems that remove a wide array of impurities from your water, including the following:
Herbicides
Pesticides
Chlorine
Calcium
SOCs (synthetic organic compounds)
VOCs (volatile organic compounds)
And more!
And, unlike some water treatment companies, we're able to purify both well water and water from municipal sources. With the assistance of our skilled and knowledgeable plumbers, you can be sure your home or business's water is top quality. We've been in the water filtration system business for 20 years, and we'll be able to help you tailor your system to your specific needs. For instance, you might want a whole-house water filtration system to ensure that the water coming from every single tap is filtered, or you might prefer to filter only specific water lines. Advanced Rooter Plumbing is familiar with many different business and home water filtration systems, and we'll guide you toward the one that's best for you.
Water Treatment Services
Hiring a water treatment company isn't just about purifying your drinking water. You may also want water treatment service to soften your water, addressing issues with scale deposits on your fixtures and within your pipes. These deposits aren't just unsightly, they can also damage your plumbing. Not all plumbers offer comprehensive water treatment services including purification, filtration, and softening, but Advanced Rooter Plumbing has all of these bases covered.
To get more information about hiring our team to install a house water filtration system or other water treatment service products in your home or business, call Advanced Rooter Plumbing today. We want to be your go-to choice among water treatment companies in the Norwalk area. You can put your trust in our licensed and insured plumbers' commitment to excellent workmanship and professional customer service. If you're ready to enjoy better quality water, don't hesitate to pick up the phone!